Physician Performance Coaching Certificate
The Physician Performance Coaching Course is designed to help people in the healthcare industry and outside it become an Associate Certified Coach (ACC)-level coaches whose primary target population are physicians and other allied healthcare professionals.
Why take the course?
There are unprecedented challenges facing the modern-day physician such as burnout, leadership and executive responsibilities, an increasingly demanding healthcare system on a personal and professional level, and the uncertainties of the future. This has created an environment that requires certain skills, tools, abilities, and knowledge to not only survive in, but thrive. Research has shown that in general, physicians need to enhance those tools and abilities. Research has also shown the importance and the need for coaching in healthcare, particularly for physicians.
The coaching program was developed by leaders in the field of coaching and physician performance. With over a combined 30 years of experience in both fields, it was designed in an Approved Coach Specific Training Hours (ACSTH) model according to the International Coach Federation (ICF) requirements. At the end of the program, participants graduate and are eligible to apply for their ACC certificate from the ICF.
Format of the course
Level 1 ACC model according to the ICF requirements
Target population
Healthcare providers, coaches, and anyone who is interested in becoming an ACC coach specializing in physician and other allied healthcare providers performance.
Focus points
The program helps train our coaches to support their coachees in issues such as:
Burnout
Leadership
Self-care and wellness
Emotional Intelligence
Personal growth
Professional growth.
Learning Objectives
Fulfill the requirements to become an ICF ACC coach.
To learn tools to help physicians become better leaders,
To help physicians be more satisfied and productive in their careers
To help physicians prevent burnout and enhance wellness and resilience
To increase physician engagement and retention,
To improve employee and patient Satisfaction.
Syllabus and Schedule
8 Courses: 66 hours Synchronous – Intensive
8 hours resource, homework asynchronous = 74 hours
Can be given live or entirely over a web-based platform, or a combination of the two formats
This course is taught in English
Course dates (Please note these will be 8 hour sessions):

October 5th, 6th and 7th
October13th, 14th
November 3rd and 4th
Course outline
Introduction to Physician Coaching
Being and Doing of Coaching
Physician Burnout, Emotional Intelligence and Wellness
Emotional Intelligence Leadership
Positive Psychology, Resilience, and Wellness
Team and Change Leadership
Advanced Coaching Topics and Practice
Coaching Competencies Practicum
Core Faculty
Zeina Ghossoub, PhD, PCC, CWC
Relly Nadler, PsyD, MCC
Guest Faculty
Marcia Reynolds, PsyD, MCC
Cathy Greenberg, PhD, PCC
Pricing
The price for this 74-hour course is 7500.00 USD. In general, you are required to have and extra ten mentoring hours which are charged at a usual minimum rate of 200.00/hour. This course will help you cover 7 of those hours.
If you are interested in becoming an ACC coach who specializes in helping the healthcare industry, its physicians, and other allied workers thrive and prosper in this most demanding of environments, please contact us at: info@vitalsignsvitalskills.com
Now, more than ever, we as coaches are needed to help and support those who are in the front lines and who have pledged their lives to help and serve others. For those who have already taken this course, it is more than a career move, it is a higher calling.
Testimonials
"Provided tools and high yield practice to become an effective, empathic, nonjudgmental coach.", Mini D. MD
"It is refreshing to see people with passion for treating not just physically, but mentally and respectfully spiritually. This program will help clients not just in the medical field, but any field where there are constant distractions, anxiety and occasional hopelessness", P. Lee, MD
"An opportunity to learn about my own reactions and interaction with others, practice helping others by developing the skill of listening, and connect and grow with my team." S. Simmons, MD
"This program gave me a new sense of purpose. It allowed me to truly understand what it is to be a coach and the value I can bring to those that are struggling not only at work, but in life. It has begun a new journey for me that I would have never thought I would enjoy so much.", B. Walker, RN.
"Improved my skills, knowledge, and insights, gave me valuable practice.", V. Sasson, MD
"This is a loving environment that allows for personal growth and education all while teaching the key techniques needed for excellence in coaching and now is my coaching network of colleagues". A. Axberg, MD
"It was remarkable and brought more balance, mindfulness, and knowledge to my life". G. Wirth, RN.
Some of our clients so far include: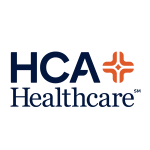 Leadership
Physicians
Nurses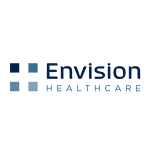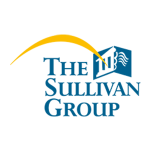 On-line risk reduction group. Our burnout course is their number one course taken over the past 2 years. It was launched in 2017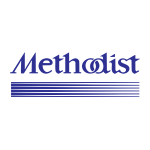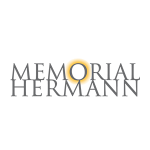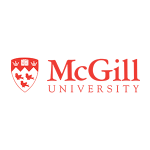 Publications and posters:
El-Aswad N. (2020) A Simple Response to Physician Burnout. American Journal of Medicine. 133,8. E442.
Ghossoub Z, Nadler R, El-Aswad N. (2020) Emotional Intelligence, Resilience, Self-care, and Self-leadership in Healthcare Workers Burnout: A Qualitative Study in Coaching. Universal Journal of Public Health. 8(5): 155-162.
Ghossoub Z., Nadler R., El-Aswad N. (2019) Resident Burnout: Why Training May be the Solution. Poster Presentation, AHME. Savannah, 2019.
Ghossoub Z., Nadler R., El-Aswad N. (2018) Effect of using emotional intelligence,wellness,and leadership training on  lived experiences of medical program directors burnout. Universal Journal of Public Health. 6(5): 298-305. DOI: 10.13189/ujph.2018.060508
Ghossoub Z., Nadler R., El-Aswad N. (2018) Targeting Physician Burnout Through Emotional Intelligence, Self-Care Techniques, and Leadership Skills Training: A Qualitative Study. Mayo Clinic Proceedings: Innovations, Quality & Outcome. 2(1), 78-9. http://www.ncbi.nlm.nih.gov/pmc/articles/6124346
Physician Burnout and Emotional Intelligence. (2018) An online CME course published by the Sullivan Group, an online risk management and reduction group.
Ghossoub Z., Nadler R., El-Aswad N. (2017) Leadership Training Targeting Physician Burnout. Poster presentation, American Conference on Physician's Health, San Francisco.
Ghossoub Z., Nadler R., El-Aswad N. (2017) Physician Burnout: An Emotional Intelligence, Wellness, and Leadership Coaching Intervention. Poster presentation, Harvard Institute of Coaching. Boston.
El-Aswad N., Ghossoub Z., Nadler R. (2017) Physician Burnout: An Emotionally Malignant Disease. Create Space Publishing. North Charleston, S.C.
Ghossoub Z., Nadler R., El-Aswad N. (2016) Resident Burnout: An Emotionally Malignant Disease in need for an Emotionally Intelligent Therapy. Poster presentation, AHME, Fort Lauderdale, May.
Blogs and Articles